Dubai Marina
Home / Living in Dubai / Dubai Marina
WHAT TO LOOK FOR IN Dubai Marina
Live the Luxury
Dubai Marina is a lively waterfront community located on the shores of the Persian Gulf. It offers a wide range of residential, commercial, and retail spaces, making it an ideal location for both locals and visitors. The area is particularly popular for its picturesque marina, which is home to a variety of boats and yachts. One of the most striking features of Dubai Marina is its lively promenade, which is lined with shops, restaurants, and cafes.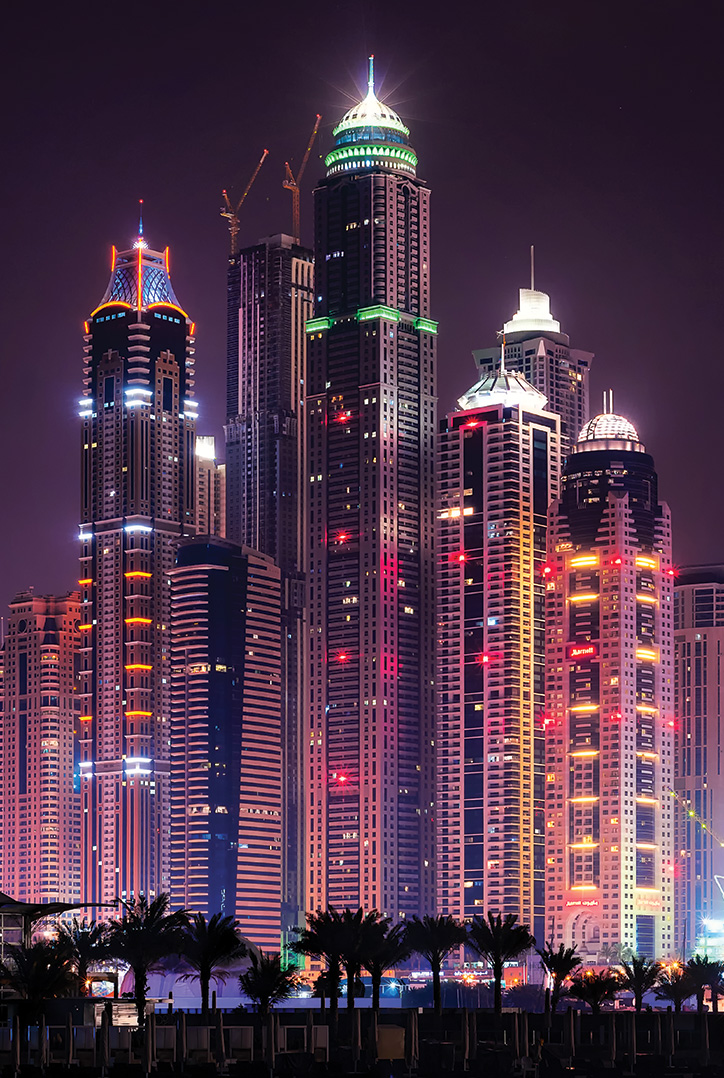 There are several green spaces throughout the area, including the Marina Walk Park..
Many of the residential buildings in the area have their own swimming pools for residents to enjoy..
Café and restaurants are undeniably the best highlights of the area offering several eateries throughout the area..
There are several schools in the area, including the Dubai Marina American School and the Dubai Marina Nursery..
There are several banks in the area, offering convenient financial assistance to residents this includes Emirates NBD and Mashreq Bank..
There is ample parking available throughout the area, including designated parking areas for residents and visitors..
The JBR Walk
JBR Walk is a must-visit destination for anyone looking to experience the best of Dubai's beachfront culture. The 1.7 km long promenade stretches along the beach and is home to an array of shops, restaurants, cafes, and entertainment venues. It's a perfect spot for locals and visitors to spend their leisure time, whether it's enjoying a meal, shopping or just taking a stroll along the beach. The JBR Walk offers a great atmosphere, lively ambiance and an array of activities that cater to all ages, making it one of the most sought-after destinations in Dubai.
The Marina Yacht
Marina Yacht Club is a luxurious marina that caters to yacht owners and enthusiasts with an array of amenities and services. It features a private beach, swimming pool, fitness center, and dining options. The club offers a perfect setting for those who appreciate luxury and exclusivity. The marina's prime location and high-end facilities make it a popular destination for boat enthusiasts and those who enjoy a lavish lifestyle.