Palm Jumeriah
Home / Living in Dubai / Palm Jumeirah
WHAT TO LOOK FOR IN Palm Jumeirah
Live the Luxury
Palm Jumeirah is a man-made island located in Dubai, United Arab Emirates. The island is shaped like a palm tree and is considered one of the most iconic and recognizable landmarks in the city. The island was created by the Dubai government in 2001 as a way to increase the amount of available real estate in the city. One of the main features of Palm Jumeirah is the residential areas that are located on the island. These areas include a variety of luxury apartments, villas, and townhouses that are available for purchase or rent. The island also has a number of amenities that are available to residents and visitors, including parks, swimming pools, cafes, schools, banks, and parking.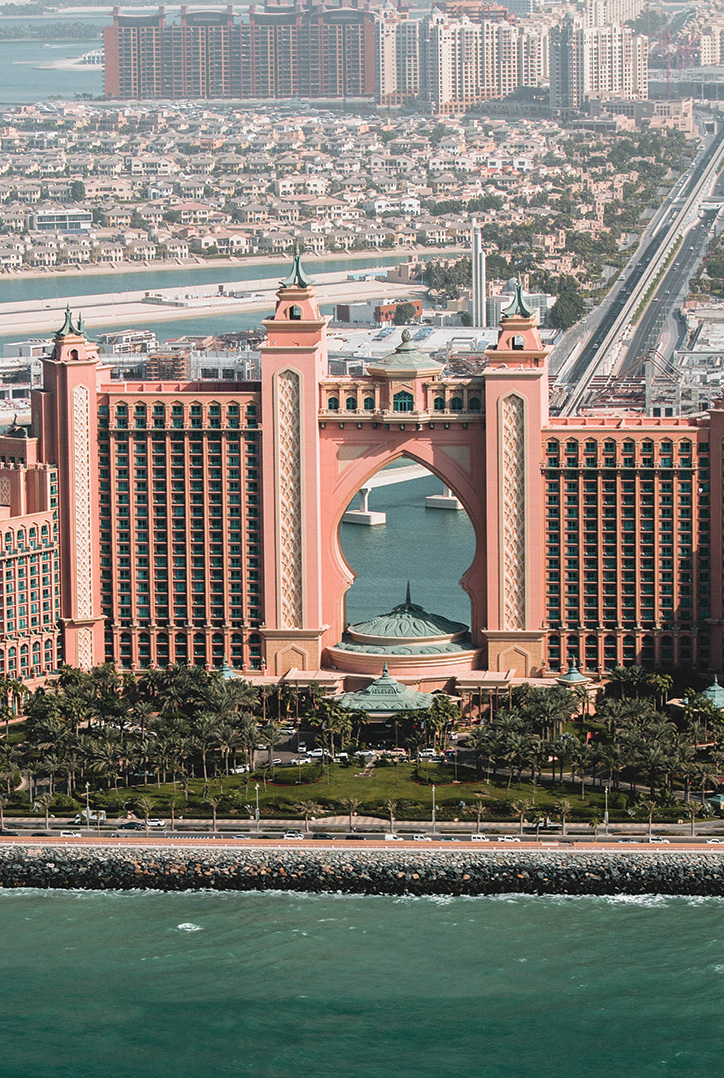 Discover adventurous entertainment facilities that serve both the faint of heart and the adrenaline junkies.
The island has a number of swimming pools that are available for residents and visitors.
Palm Jumeirah is home to a wide range of casual and fine-dining restaurants overlooking the water that offer a variety of food.
Palm Jumeirah has a number of schools that offer education for children of all age. Several options for nursery and high schools.
Palm Jumeirah's high-class amenities include banks conveniently located with easy accessibility to Jumeirah island for residents.
The island has ample parking facilities for residents and visitors here for shopping as it is a paradise for shoppers.
Luxury Villas
Palm Jumeirah is a luxury destination known for its spacious villas that offer breathtaking views of the surrounding area. These villas are designed to cater to the most discerning tastes and are equipped with all the modern amenities required for a comfortable living. The Palm Jumeirah is a perfect place for those looking for a luxurious lifestyle, with its great location, beautiful views, and high-end amenities, it's no wonder this community is considered one of the most desirable places to live in Dubai.
Private Beach
Experience the ultimate luxury with a private beach for each villa on the island. Enjoy a serene and peaceful ambiance as you relax in your own private oasis away from the crowds. These villas offer the perfect retreat for those looking for a tranquil and secluded place to unwind and soak in the beautiful surroundings.