WELCOME TO THE N
7

ESTATE

THE ZENITH AWAITS YOU
Our Team has evolved from 50 to 500+ employees with a targeted audience expanding in 36+ countries. We respect diversity and inclusion are the fundamental principles behind how the business is composed, as they are a code for how staff are expected to treat one another. We have a diverse team with representatives who can deal in English, Arabic, Chinese, French, Italian, Russian, and African & Indian respectively. We are an inclusive employer committed to recruiting and supporting balanced teams across the business. If you feel like you've got what it takes to become a key player in the real estate industry, then what are you waiting for? Apply right now!
WHY YOU SHOULD CHOOSE N
7

?

At N7, professionalism is our strength. At N7 you can either explore a map full of exciting avenues or create a whole new path for yourself. In our diverse organization we encourage career moves between businesses. We entrust people with responsibilities early in their career and back them in taking calculated risks. And because we know that your life and priorities may change, we support you in making the right choices for yourself as well as your career – whether or not it is a traditional route.
Sense of Purpose:
N7 Corporate Group has a clear sense of purpose. We are guided by our clear vision and values. Before we do anything, we ask ourselves why we are doing it.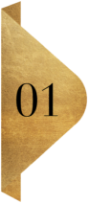 Established Business
Our administrations are focused on determinedly settled organizations that are now beneficial. We are not appropriate for most new companies.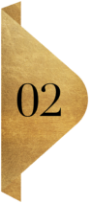 Skeptical but Willing
The majority of our customers have as of now worked with different firms that have failed to meet expectations. This makes a sound attitude of skepticism.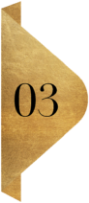 Aggressive Goals
The more aggressive you are with your goals, the more excited you get. It's fun for us to work with companies that want to dominate their market.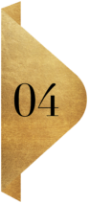 WHAT WE VALUE
BECOME PART OF SOMETHING BIG
Working at N7 goes far beyond just having a job to make ends meet. With a job at our company, you have exciting new possibilities to follow your curiosity wherever it takes you. To us, our employees are more than lab coats, blue-collars, suits or faces amongst many others. Around the world we employ discoverers, we clear the way for pioneers and encourage bold innovators.
We are proud of our Diverse team
We flourish with Approach as long as it hasn't killed our confidence totally.
We work with transparency with clear goals in our mind and that can be seen and felt in our relationships with our clients.
N7 is like a family and together we strive
Everything we do in N7 is based on our vision & our goal.
At N7, everything is personal and if you can't take it personally, you aren't eligible.
How can I Apply?
Tap the Available Job Section. Tap on a job title from the Jobs for you to view the job details.
Tap APPLY NOW. Enter the required information and follow the prompts.
Review your application. Tap Submit.
AVAILABLE POSITIONS?
MAKE WORK THAT MATTERS
We are hiring new-age professionals to tackle industry challenges, meet customer demand, and pool in informative insights to augment our service offerings.